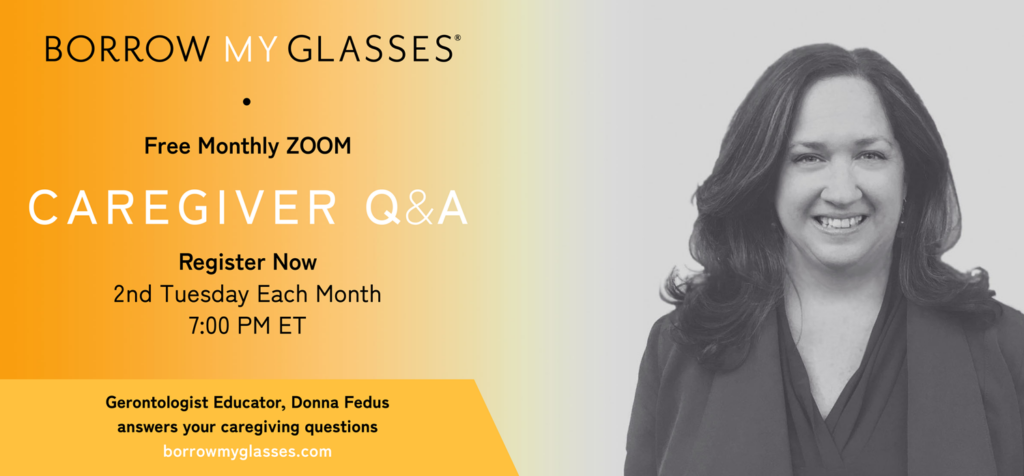 When you need a knowledgeable guide to help navigate caregiving issues, borrow the glasses of Gerontologist Educator, Donna B. Fedus and other guest experts.
Post your caregiving questions during registration and we'll answer as many as possible on our FREE Zoom. After registering, you'll receive a confirmation email with the Zoom link.
If you can't make it this month join our list and we'll notify you of the next one!