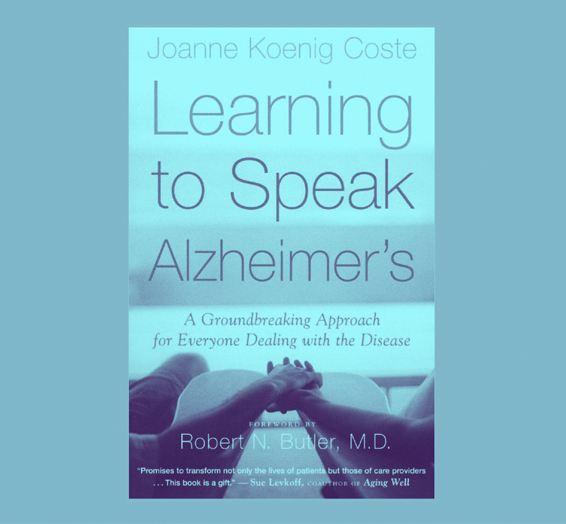 Learning to Speak Alzheimer's – An Overview of Habilitation
Habilitation strategies help people with dementia live their best life and empower care partners to feel (and be) more successful. By focusing on the skills that remain and living in the person's world, many opportunities to connect and enrich the person's life continue throughout the disease. This workshop, developed with permission from the author, is appropriate for either family members or professionals. We will share an overview of the Habilitation Model and provide examples of each tenet. For more ways to study these methods, see note below.
Join us to
Discuss the 5 tenets of Habilitation
Identify strategies to promote moments of positivity, peace and connection for people living with dementia
Apply Habilitation theory to practice using real case scenarios
Note from Donna Fedus
Habilitation is a dementia care model comprised of 5 simple tenets created by Joanne Koenig Coste and detailed in her 2003 book Learning to Speak Alzheimer's. Jo developed the model while caring for her husband. She wrote the book after evolving the model over three+ decades of work with people living with Alzheimer's and related dementias, along with their care partners and professionals.
I first met Jo around 2008 and felt lucky to connect with her over the years as I kept finding new ways to share her ground-breaking methods. I loved her spirit, energy, and stories! Of the many dementia care models I've learned over the years, I still find Jo's Habilitation model most foundational and accessible. It overlaps many evidence-based models of dementia care. That's why it's required reading for my college students, why I have developed this overview workshop along with additional workshops addressing individual tenets and why I created a book group to share the strategies.
Study Habilitation with us in our new Learning to Speak Alzheimer's Book Group or book one of these workshops for your group. Continuing education credits available for professionals with enough notice:
Learning to Speak Alzheimer's: An Overview of Habilitation
Home Design Decisions that Improve Life for People with Dementia
Successful Communication Given Alzheimer's Logic
More Meaningful Visits Throughout Dementia
Contact us for more info or to book this course